Recording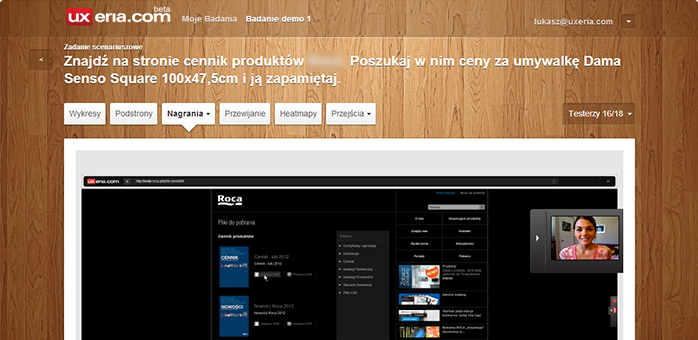 Features
Recording your tester's screen- see exactly what users see. Capture every click or mouse movement, check the banner visibility.
Playing audio and video files= be able to hear user's comments (we oncourage commentary) to understand them better, see how they react to your advertising in home or at work.
Viewing the subpage paths while watching video files.
Filtering results accoriding to success rate or demographics.
Searching for recording segments on a particular subpage.
Full screen previews.
Creating and copying screenshots, flagging them with arrows.
Adding recomendation notes and pasting them into your recordings.
Flagging deviant users who violate the terms of testing so taht their results will not be taken into consideration.